The Road to
Modernization
Many systems run on older technologies that have proven their value yet are complex, expensive and difficult to maintain, and often too rigid to help you accelerate time-to-market, improve customer service and expand into new markets. While market competitiveness thrusts companies to improve service delivery through newer technologies, most are still reluctant in abandoning their existing legacy applications. The fact that they consume more maintenance budget is often overridden by the dependency of company operations on legacy applications; as well as it being a tedious job.
But with an experienced partner to facilitate your big shift, it could turn into a unique milestone that sets you apart from the competition – ensuring better usability, higher performance standards and enhanced stability. Stutzen can help you capitalize on your existing technology investments by retrofitting them with newer, high-performing technology that will increase the power, efficiency, and effectiveness of older systems or re-engineer them. Increase organizational flexibility, reduce the cost of running a business, and fuel growth by modernizing and migrating legacy systems, architectures and processes.
Approach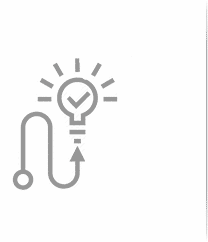 Owing to our extensive experience in legacy environments, we have delivered complete application migration and modernization strategies for clients across a wide range of industries. While retaining the functional aspect of your legacy software we successfully implement application modernization as per your business requirements.
Our team of experts can re-engineer the architectural layers of legacy systems, including presentation layers, business logic, database and data and move them to more modern client/server or web-enabled systems. We take a phased approach to modernizing software application portfolios to help clients minimize the potential for failure and organizational turmoil.
Many office and enterprise business applications are overloaded with features. As a result users struggle in finding the functionality needed to support their tasks. Customization support for existing applications is often limited and hard to accomplish for end users. We do a decision-oriented software product line approach that can support
Software vendors deriving products for customers,
Customers configuring products to the needs of specific user groups, and
End users personalizing a system to their needs
Level 1:
Product derivation by suppliers. Vendors resolve the variability captured in product line variability models to derive a product based on customers requirements.
Level 2:
Product configuration by customers. It is common in many domains that customers are not end users but are in charge of accompanying the introduction of the product. Customers further adapt the product to organizational specifics. For example, they adjust product features to accommodate tasks and roles in different departments.
Level 3:
Personalization by end users. The end users of the product further adapt the product to their specific needs and wishes. They personalize the application to their tasks and responsibilities
Necessity is the
mother of invention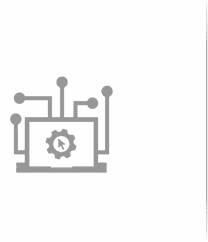 Update Your Technology
Do you have dated software systems, but feel like you don't have the time or money to update them?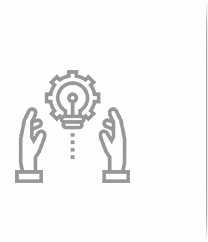 Build trust in Your Systems
Do you feel reliant on one key employee to manage your operations and want to feel more secure?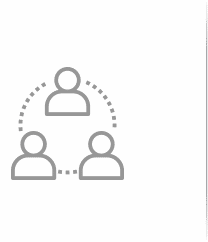 Empower Your Team
Are you running on antiquated technology that is time consuming to work with and difficult for your team to organize?
Customize to
Fit Your Budget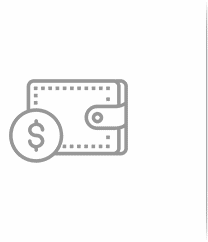 Have you been considering automating parts of your business but worry about the cost of a custom software solution?
We have a wide-range of experience and have built and worked on software systems that have weathered the test of time, surviving and thriving through many years of software trends and technology cycles.
We are "the right size" in that we can quickly bring in the appropriate specialists from our team that have the necessary expertise to help with the really challenging, technical pieces of a project, such as AI, Bigtable, IoT, custom database solutions, complex integrations, security or networking challenges, just to name a few.
We are focused on helping you achieve your business goals, and we are organized to be efficient, yet thorough. We can bridge older and newer technologies efficiently and effectively to get the results you need.
We have a phenomenal skill-set for working with older technologies and for adapting new technologies to achieve your goals.
Because customisation is our thing, we use a lot of technologies, products, and tools. Chances are we have the background and experience with your technology, and we can use that to help you evaluate the risks and benefits.
Extensive capabilities across a vast array of programming languages and platforms.
Each legacy system is unique. Over the lifetime of software systems, administrators often create additions, enhancements and custom tools which enhance the system but also add to the complexity.
We have the necessary underlying skill and experience to understand your unique and complex legacy systems, and we can design a scalable solution that will meet your needs. We invite you to contact us directly to find out if we are the right fit for you and your needs.