Keeping an eye on new releases of
iOS, we
are always




equipped and ready to


help you create dynamic.

fast-performing, and flawless software powered by iOS.

GET IN TOUCH

>
From
i

Phone and

i

Pad to


Wearables & IoT Applications

Powering high-end devices, iOS is blazing a speedy path in taking the mobile market and already demonstrates higher monetization capabilities for developers providing more targeted user engagement options than its rivaling platforms. With the debut of the Apple's wearables and a number of digital iPhone-friendly contenders emerging in the market, iOS has been striding ahead
iOS

development
As an iOS application development company, we know how to leverage both rich functionality and attractive layouts to help you achieve this very goal – excellent user experiences.
Full-cycle iOS development services
STUTZEN is here to turn your vision into a winning app designed to make users happy. And when your app is out there in the world, we'll stay on board your team to take it to the next level. Here is what we do:
Mobile strategy
UI/UX design
Engineering
QA and testing
Ongoing enhancement
Why kick off your
project with STUTZEN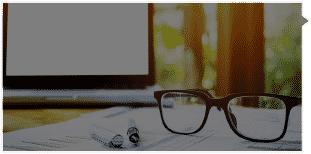 70% of our team are seasoned senior devs who've mastered the art and science of iOS mobile app development, being part of diverse fast-growing projects.
We are big fans of functional reactive programming, which enables us to create resilient, responsive and scalable apps while significantly increasing productivity.
With our fully equipped test lab, your app has nothing to do but run smoothly on damn every Apple device.
80% of our mobile developers are well-versed in both Android and iOS, and are able to port your native app from or to Android without any hassle.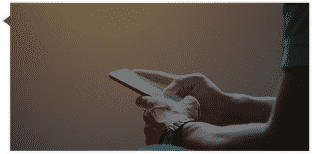 Developing
towards
Contextual
Experiences
By integrating the beacon technology in iOS, Apple has notably extended its devices' location services. Combined with Bluetooth Low Energy, iBeacon provides the ability to instantly leverage "proximity context" for enhanced customer experience. Unlike GPS-based geolocation, using iBeacon allows saving the device power, while enabling more specific user targeting with locally-relevant content. If you're about to test the waters of this innovative technology, Stutzen's ready to step up to the challenge. Stutzen can help analyze your target audience context suggesting ways for non-intrusive but engaging interaction with the users, while balancing their wants with the need for privacy.
Our almighty stack
Alamofire
RxSwift
Realm
Firebase
Languages: Objective-C, Swift
Frameworks:PromiseKit, Realm Cocoa, Facebook tweaks, AsyncDisplayKit, AFNetworking, Kiwi, OHHTTPStubs, Mantle, ReactiveCocoa, Alamofire, Moya, RxSwift, ReSwift, SwiftyJSON, Argo, Bond
Development tools:Xcode, AppCode, Sketch