Holistic Approach
Mobile Development
Idea Mapping
A thorough market research on your business is conducted to map your app idea to reality. We augment your application functionality by leveraging the data from the market research.
UX/UI Design
An app with goal centric UI modules will leave a rich experience to your users. Opt for smart choices of design elements when you want to give a delightful experience to your users.
Development
Benefit from Stutzen's years of first-hand experience in developing apps across different platforms with high standard of processes and advanced technologies.
QA/Testing
Our testing approach is not limited to identify for bugs, but it is extended to check on the user compatibility and quality. We dig deep into the functional and nonfunctional gestures.
CS Support
Your mobile app will always be on top of the market with a continuous analyzing for upgrades and enhancements. Our CS team ensures all the latest trends are implemented in your app.
Marketing
Pre-planned marketing approach along with the development of your application helps you to create a huge audience base for your application before your launch.
To ensure communication between mobile software and your corporate system, our specialists connect your enterprise application to any business solution you may have, including ERP, CRM, BI and ECM. Apart from that, we are ready to prepare regular app updates based on the user feedback
Mobile Solutions for
Various Business Needs
Owning an app for a business is like setting goals ahead of your time and achieving them. Every business requirement is different. They vary in the needs, target audience, core purpose, functionality modules and goals. Developing application that is tailored to industry specifications needs business and technology experience. Our client centric approach and idea mapping process helps us to deliver mobile solutions for various business needs.

Mobile application for enterprises
Generally enterprise mobile applications involve large complex process. The agile approach method with cross-collaboration team efforts, Stutzen delivers competitive enterprise mobile applications. Years of experience in working with large enterprises from India, UK, USA and middle east countries, we are able to take complete advantage on our hands-on practical skills in developing enterprise mobile applications.

Mobile application for startups
Biggest challenge for startups is to generate high profits with minimal financial allocations to technological needs. Stutzen's mobile solution to the startup begins from understanding the pain-problem faced by the company. Our business consulting team supports in the development stage by addressing the significant answers that has to be implemented, ultimately will boost the ROI of the startups.
NATIVE APP - HYBRID APP - WEB APP
An app type should be based on your business needs and core functionality of your application. The app platform makes a huge difference to your application user experiences and can directly affect your ROI. Stutzen suggests the app platform by pulling out the market research sessions at our first step of the project.
Mobile applications that are developed in the native platforms (Objective-C/Swift, Java/Kotlin and C#) are more suitable if you are leveraging the device's features. We have a long list of applications developed under native platform and proved a successful delivery rate to all iOS and android devices.
But if your solutions are more liable to BYOD or COPE policy, the general suggestion would be for a cross-platform app development. However, before going to the design or development phase, we choose the app type by understanding the app core functionality and the standard requirements.
Learn More

>
iOS DEVELOPMENT &
Android Development
iOS is the most advanced mobile app platform in the world with over 2 million iOS applications in the Apple's App Store, which is projected to reach up to 5.06 million by 2020. Meanwhile Google's Android's leadership in the market is projected to account 85% of all smartphones shipment worldwide by 2020.
In this rapidly booming iOS and android industry, we at Stutzen develop a full-cycle iOS & android mobile apps. We frame strategies aligned compatible to platform and our full stack mobile app developers, who know how to develop latest iOS 12 compatible mobile applications and deliver comprehensive iOS app development services.
Read More
we develop apps for
the industries including

Photo & Video


Health & Fitness


Education & Learning


Travel & Tourism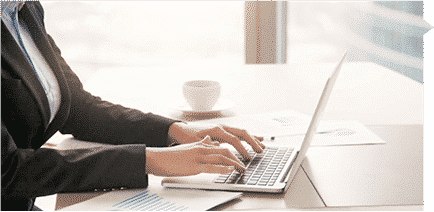 Accozen
A Flagship product of Stutzen, built for Modern Businesses management and accounting. It is a secure and flexible system for Medium and Large scale business covering the entire 360 degree business management. The application powers the upcoming entrepreneurs and the existing business crowd to focus more on their goals rather than day-to-day tasks. Acts like a personal manager to the modern businessman.
Flo - shared accounting model
The new digital ledgers of your finance, a peer2peer accounting platform that helps both the parties involved in the transactions, to maintain a healthy financial-relationship. The platform supports both online and offline account managements.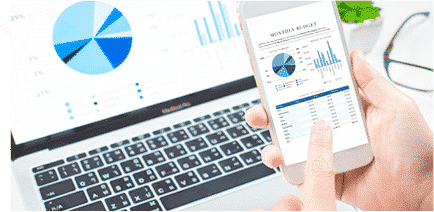 OUR
PROCESS
Every idea becomes a great app when the execution phase has a structured process that is aligned towards common goal. Stutzen's methodical procedure in the process helps us to develop versatile - mobile application development services in collaboration with customers.
Describe your project and include all of your needs.
1
Receive from us mock-up proposal drafted with relevant solution, including the tools and technologies that will be utilized. And also a negotiable offer price.
2
Once you acknowledge and ensuring that we will fulfill all your needs the work is propelled.
3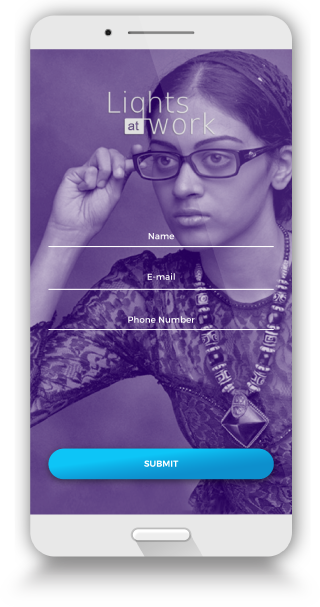 4
You receive the finished product after it experiences intensive testing.
5
To guarantee the product attempts to its full potential, it will be maintained by our experts after conveyance.
6
Developing a marketing strategy that includes pre-planned marketing buzz.
Puru Varma

Sales Operationalist

"Love the product, Love the staffs of the company. They have exceptional communication management in following up everything at their end and at our end too. Five out of five stars and cheers from me"

Mahesh

Product Manager

"We are delivered with an incredible mobile app for our enterprise management. My team is now more organised with all the internal company process and we are able to reduce the time and effort spent in the regular routines tasks to minimum by automating most of them"
You have an idea ? We got a team who turns ideas into apps